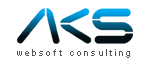 is an Indian Software and web service Provider Company, established in 2004 & headquartered in capital of India New Delhi.

has been focusing in interactive websites, developing end-to-end e-business applications, E-commerce, CMS, Project Management, Data management Solution & Mission critical high Data centric application.
We are here to exceed the expectations of every client by offering outstanding service and support. Our 24/7 support and extensive skills ensure that our clients receive the most effective and professional service.
We deliver a broad and diverse nature of skills allowing clients to derive greater strategic value from their internal resources. We put in place solutions that ensure a continuous cycle of improvement in processes and business functions
Our professionals use the latest software methodologies and technologies. Their approach has helped us build our excellent track record with our client. Our key to success is to give our best to every client. We are continually expanding upon our knowledge and services to assist clients with successfully delivering.
What we do
We offer services which help our customers fulfill today's industry needs.
Some of our creative services
Web Designing
Website development.
Search engine optimization.